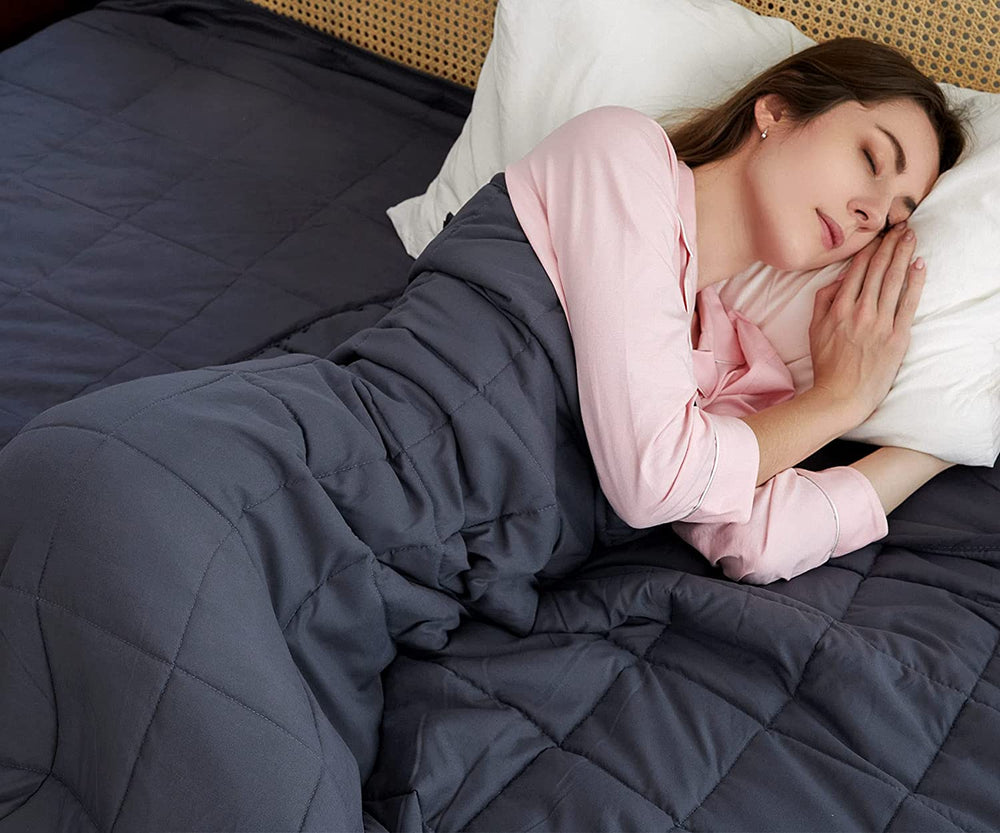 A weighted blanket is exactly as it sounds — a blanket which is filled with either glass or plastic beads to spread weight evenly across your body and create calming comfort to help you sleep. Reviews have shown that sleeping with a weighted blanket can improve your sleeping patterns and help you drift off sooner.
Our weighted blanket is filled with glass beads and covered in a luxurious soft fabric ,standard blanket weighs is 8kg but can be made to order. Ideally it should weigh 10% of the persons body weight.
Weighted Blankets simulate deep-pressure stimulation to help relax the nervous system, creating a similar sensation of being held or "hugged". Deep-pressure stimulation may help relieve the perception of pain, reduce symptoms of anxiety and depression, and improve your overall sleep quality.
Weighted blankets provide many benefits that help you feel calm and relaxed as you drift off to sleep. Rest easier with calming, hugging comfort from The Sleep Shop.
Browse our weighted blankets and other luxury bedding to create the ultimate sleep sanctuary,night after night.
Because Sleep Matters.