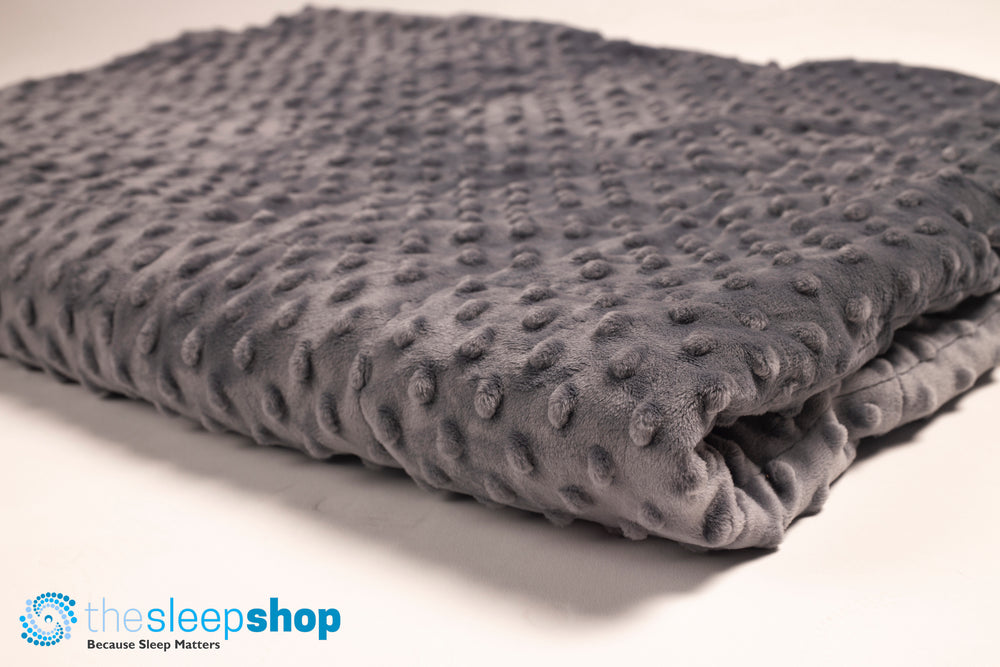 Are you struggling to sleep, is it another restless night tossing and turning. The day's events running through your mind or perhaps planning for the day ahead. Trying to achieve a great night's sleep can be hard in this fast moving society we live in.
A therapeutic blanket also known as a weighted blanket has helped many people improve their sleep.
The use of weighted blankets has grown in the last few years as people search to improve their night's sleep and enjoy the health benefits. Research has shown that using a weighted blanket can provide similar benefits to deep pressure therapy. The use of a weighted blanket has many positive results. Deep pressure stimulation through the use of a weighted blanket can help boost your levels of serotonin and melatonin which promotes sleep and helps regulates your sleep cycle.
Weighted Blankets have been used to reduce or manage the symptoms of
Sleep disorders
Nervous disorders
Mood disorders like depression and anxiety
Post-traumatic stress
Restless leg syndrome.
Arthritis
General stress
Weighted blankets or gravity blankets as they are also known look like a normal a blanket. They are throw sized, filled with materials such as gravel to plastic pellets. The pressure which from a weighted blanket is much like a hug and provides a sense of security and warmth helping one to relax.

Although growing in popularity, weighted blankets have been used by occupational therapists for longer than most realize. The idea behind deep pressure touch is that it helps stimulate the release of serotonin and dopamine. Both of these tend to make people more relaxed.

Blankets are available in different weights, but be mindful as too much weight or heat can interfere with your sleep. At The Sleep Shop we believe to live well you must sleep well first. Achieving a great night's sleep is a combination of good sleep hygiene and the use of the correct mattress, pillow and blankets.